Logo, slogans and mascots
Logo
Information technology is widely adopted in the 2021 Population Census, with application areas covering data collection, processing, analysis and dissemination. The logo highlights the use of information technology in the census by employing line patterns, which resemble electronic circuits, to outline and connect different key elements of the design. The electronic circuit outside the mobile device signifies the electronic collection of demographic and household data in the 2021 Population Census. The city skyline outlined in the logo indicates that the results of the census are useful for planning Hong Kong's future development.
Slogans
Online Census: Convenient, Secure and Green
The first slogan aims to encourage households to participate in the 2021 Population Census by completing online questionnaires using desktop computers or mobile devices (including tablets and smartphones), which is a convenient and environmentally friendly means to provide data.
2021 Census: Provide Data for Hong Kong's Future
The second slogan emphasizes the importance of the 2021 Population Census, which collects data that can be turned into useful statistics for serving a wide range of purposes, notably facilitating the planning of Hong Kong's future.
Mascots
Paul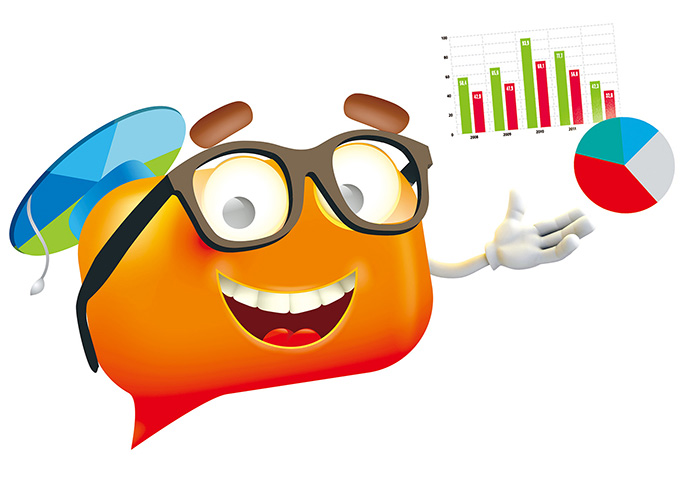 Charlotte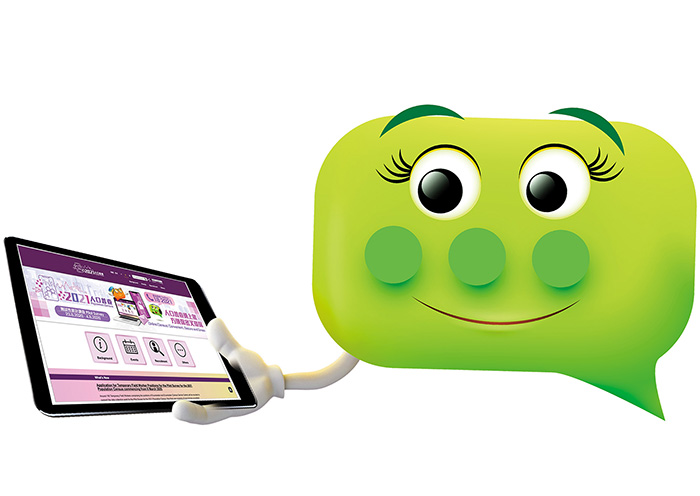 Paul and Charlotte, the mascots for the 2021 Population Census, are committed to objectively presenting the demographic and social situation of Hong Kong to the public using statistical data. Their Cantonese names are "Ah Po" and "Ah Cha", which together sound similar to a census in Cantonese ("Po Cha"). The mascots take the shape of dialogue boxes; coupled with design elements of statistical data, they convey the message of "statistical data can speak". In the publicity campaign for the 2021 Population Census, Paul and Charlotte present the census data through dialogues in a lively manner to facilitate easy understanding of the usage of the statistics.
Paul, who is a calm and knowledgeable data user, possesses strong capability of analysing and using statistics to meet different needs. After analysing the data, he will use his magical hands to project the findings in statistical charts in the air for sharing with others. His enthusiasm for data and statistical charts is shown by his signature "pie chart" hat.
Charlotte is a smart girl who is full of life and curiosity. Having heard that the decennial population census is conducting in mid-2021, she keeps asking Paul about the details of the population census and the usage of the statistics.